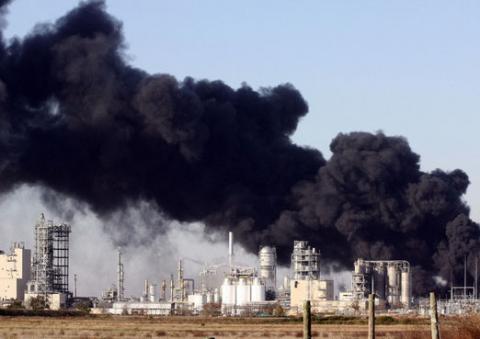 Industrial fires and explosions happen more frequently than most people think. They cause downtime, property damage, injury and sometimes death. These fires and explosions result from a dangerous mixture of flammable vapors with air and a source of ignition.
Solvents, chemicals and other sources of flammable vapors and gases are present in many manufacturing, production and converting processes and act as the fuel in process fires or explosions.
There are many potential sources of ignition which can trigger a fire or explosion: electrical sparks, friction, static discharge, hot surfaces, air streams, and direct-fired burners in ovens and thermal oxidizers. The third element necessary for a fire or explosion is oxygen. Since we can never be guaranteed that an environment will remain completely free of air or of a source of ignition, the most reliable means of preventing fire or explosion is to measure and limit the amount of flammable vapors to a safe level.