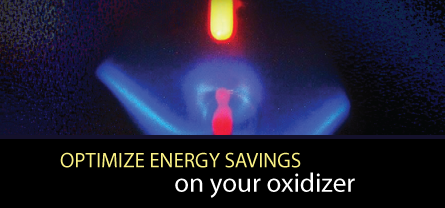 This week's Chemical E-Book topic highlight is: carbon beds.
Carbon adsorption beds are frequently used in chemical production to control VOC's by capturing and recycling solvents. Solvent laden air from the processes is passed through an activated carbon bed. When the carbon bed is nearly saturated with solvent, steam-down cycle occurs to condense out the solvent for re-use. The carbon is then regenerated for another collection phase. Two carbon beds are used so that one bed can process the solvent-laden air while the other one is regenerating.
Flame Ionization Detectors (FIDs) are used to monitor the carbon bed exhausts for solvent breakthrough and to control the switching of the carbon beds when they have become saturated. They also improve the effectiveness of the carbon bed system in terms of the quantity of solvent recovered, reduced emissions, improved bed cycling and lower steam regeneration costs.
For a more detailed look at this application, check out this case histories:
A global manufacturer of soy-based polymers in the coated paper and paperboard markets uses a Solvent Recovery System to recover and re-use solvents from its manufacturing process. Two carbon beds are used, so that one bed can process the solvent-laden air while the other one is regenerating. The company was using a timer to make the switches between beds, but they felt it wasn't reliable. They wanted to accurately measure the saturation of the carbon beds and control the switching between beds in real-time, so they chose the SNR650 Flame Ionization Detector to do the job.
Its industrial design monitors the hydrocarbon levels in real-time and reacts quickly to switch beds. The sensor assembly is fully heated to prevent condensation and minimizes downtime due to clogging. With real-time monitoring the Solvent Recovery System is allowed to operate at peak efficiency.