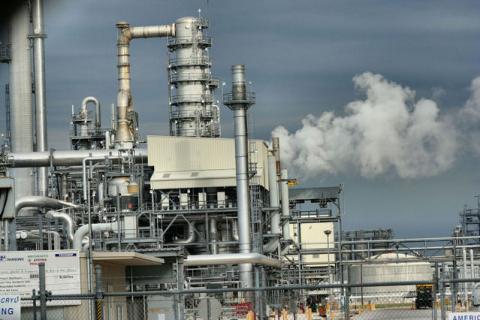 Chemical facilities use a variety of hazardous gases and solvents in their production processes. Whenever these substances are transported, processed or stored, the potential risks are high for hazardous conditions. These substances must be continuously monitored to protect personnel and facilities from accidental releases or leakage.
Regulations also stringently restrict emissions of common solvents and reactants, requiring plants to continuously monitor and record compliance statuses from affected operations including; process vents, storage tanks, wastewater emissions, and fugitive emissions, from leaking components.
The best way to address these issues is to install a hazardous gas monitoring system. It will protect your employees, equipment & facility AND allow you to work productively within the safety code requiremements. An added perk...it can actually IMPROVE your process efficieny. 
The following chemical applications would benefit from a gas monitoring system installation: